Communication Associate: Public Relations
| Lori Melton |
lmelton@d.umn.edu
| (218) 726-8830
---
May 12, 2014
Lucie Amundsen | Marketing Director, Glensheen | 218-726-8921 | lamundsen@d.umn.edu
Free Tours at Glensheen, Thursday, May 22, 2014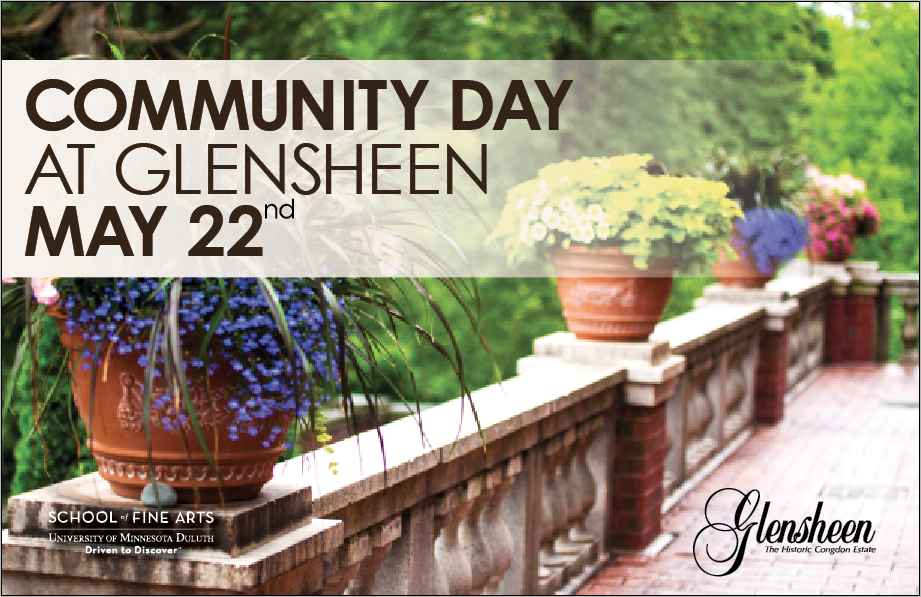 Glensheen invites locals to enjoy the mansion on Complimentary Community Day
Duluth, MN – Glensheen will be offering free tours on Thursday, May 22, 2014 in celebration of the start of the summer season. The complimentary community day begins at 9:30 am and the last tour starts at 4 pm.
The standard house tours will be offered on a first-come, first-served basis.
"This free day is just one of the ways Glensheen gives back to the community," said Lucie Amundsen, marketing director. "There are people who look forward to this special event all year, and we're happy to have this opportunity to show off this gorgeous home."
Chester and Clara Congdon's vision of Glensheen becoming an "educational and cultural resource" became a reality on July 28, 1979. The beautiful lakeside estate now hosts 65,000 visitors annually and is the number one historic house museum in the state.
Glensheen was built for the family of Chester and Clara Congdon between 1905 and 1908 and bequeathed to the University of Minnesota Duluth in 1968. Summer hours begin May 23 when the estate is open 7 days a week from 9 am–4 pm.
More information is available by calling (218) 726-8910.