Communication Associate: Public Relations
| Lori Melton |
lmelton@d.umn.edu
| (218) 726-8830
---
March 10, 2014
Lori C. Melton | Communication Associate, External Affairs | 218-726-8830 | lmelton@d.umn.edu
UMD Chancellor receives Honor from Alma Mater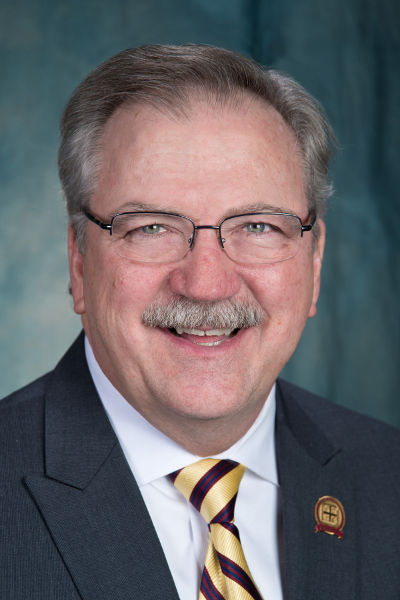 Chancellor Lendley C. (Lynn) Black
Duluth, MN – Chancellor Lendley C. (Lynn) Black joins notables like actors Paul Rudd and Mandy Patinkin, playwright William Inge, newsman Bob Dotson, and scholars from other universities such as Yale University, the City University of New York, and Southern Methodist University as recipients of the University of Kansas Department of Theatre Alumni Honor Citation. This award was announced during a meeting of the department's Professional Advisory Board in Lawrence, Kansas, on February 28, 2014. The KU Alumni Honor Citation is a designation for alumni of the Department of Theatre who have made extraordinary accomplishments to their chosen field.
"The Department unanimously selected Chancellor Black to receive the 2013 Alumni Honor Citation, which we were able to announce during our 2014 Professional Advisory Board meeting," says Mechele Leon, chair of KU's Department of Theatre. "Chancellor Black's accomplishments since receiving his Ph.D. from KU are extraordinary. He is a dedicated alumnus of KU, always generous with his time and expertise. He serves as inspiration for our graduate students and models the role that theatre scholars might play in the development of higher education."
Chancellor Black received his Ph.D. in theatre from the University of Kansas. While researching Russian theatre at KU, he received a Foreign Language Areas Studies Fellowship. He credits his education at Kansas and work as a theatre director as major components of his leadership success in higher education. "The KU theatre Ph.D. is based upon academic and research excellence combined with theater practice. Through this study, I gained invaluable skills in analysis, critical thinking, and working on creative solutions to complex problems. I also refined my abilities to work effectively with diverse people and points of view, to build common vision, and handle pressure."
After receiving his Ph.D. in theatre, Chancellor Black was a tenured professor and dean of the College of Liberal Arts and Sciences at Emporia State University in Emporia, Kansas. He continued his career at Kennesaw State University in Kennesaw, Georgia, where he was a tenured professor and served as vice president for Academic Affairs from 2002 until he was promoted in 2006 to provost and vice president for Academic Affairs, a position he held until he came to UMD in 2010.
The University of Kansas Department of Theatre has been awarding the Alumni Honor Citation to graduates since 1958.