Communication Associate: Public Relations
| Lori Melton |
lmelton@d.umn.edu
| (218) 726-8830
---
November 8, 2013
Lt. Col Karl Fischbach | Commander, ROTC | 218-726-8158 | kfischba@d.umn.edu
Lori C. Melton | Communication Associate, External Affairs | 218-726-8830 | lmelton@d.umn.edu
Round-the-Clock Watch:
UMD ROTC to Honor Vets with 24-Hour Vigil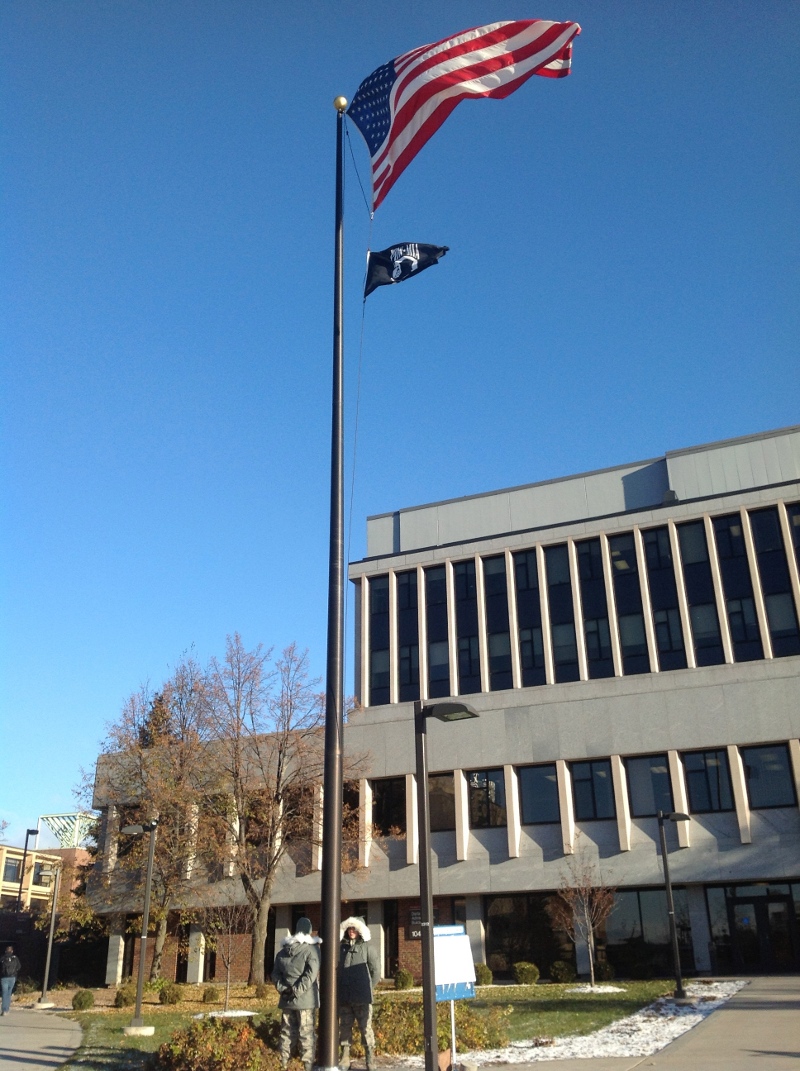 Duluth, MN – UMD's Air Force ROTC program is planning to post watch for 24-hours this Veterans Day, November 11, 2013. Cadets will be stationed at the flagpole outside the front entrance of the Darland Administration Building, 1049 University Drive.
Cadets will post watch, two at a time, from 12 a.m. until 11:59 p.m. on Monday. Their shifts will range from a ½ hour to an hour.
Lieutenant Colonel Karl Fischbach is the Commander of UMD's Air Force ROTC Detachment 420. He says that recognizing veterans with this clear tribute is fitting, "Our busy cadets are pausing for 24-hours to honor military members who put their personal gain on hold to serve a greater good. We all are indebted for our veterans' service to our great nation and eternally grateful for their sacrifices."
Fifty ROTC members are participating in the post with the goal of bringing attention to the meaning behind the holiday. "We're hoping that people see us out there and remember that it's Veterans Day," explains Jonathan Fuchs, a ROTC member and UMD senior.
UMD's ROTC program was established in 1949 to train students to become Air Force officers. An aerospace studies minor is available through UMD's Swenson College of Science and Engineering.