Communication Associate: Public Relations
| Lori Melton |
lmelton@d.umn.edu
| (218) 726-8830
---
November 5, 2013
Kathy Heltzer | Interim BSW Program Director | UMD Department Social Work | 218-726-8935 | kheltzer@d.umn.edu
Lori Melton | Communication Associate | External Affairs | 218 726-8830 | lmelton@d.umn.edu
UMD's Department of Social Work Announces New Bachelor of Social Work Program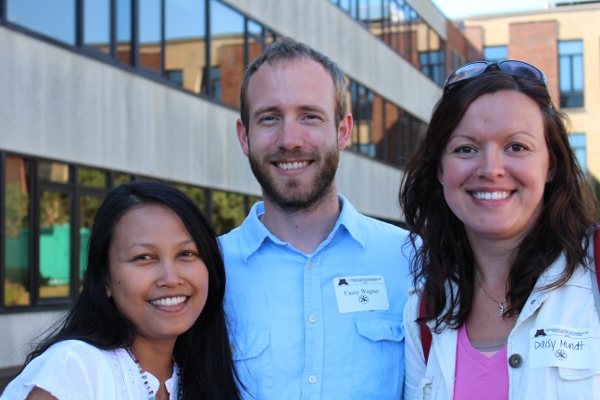 DULUTH, MN – In fall 2014, University of Minnesota Duluth's Department of Social Work, which is part of the College of Education and Human Service Professions, will offer a Bachelor of Social Work (BSW). On Tues., Nov 19 at 4–5:30 pm, the Department of Social Work is hosting an information session in 273 KSC (TV Lounge) for anyone interested in social work.
This program will prepare students for generalist practice in a variety of human service settings. Graduates will be prepared to do a range of professional social work jobs including counselor, substance abuse/mental health, child welfare, and school social work.
"Social work is a profession that gives people the opportunity to help others either by working with individuals or through advocacy, helping to change policies and perceptions," said Kathy Heltzer, interim BSW program director.
In order to be licensed as a social worker in the State of Minnesota, an individual must have a BSW or MSW (master of social work). UMD's is the only BSW program offered in the University of Minnesota system.
UMD's BSW curriculum has a special focus on services to American Indians and their communities. The skills students learn are transferrable when working with a variety of different groups and settings.
One of the key components of this program is that it is primarily online (some courses are completely online, others are a hybrid with both online and face-to-face content). This online feature makes the program especially good for working professionals who want to earn their BSW.
Students need to apply for acceptance into the program. The application process opened on November 1. For more information, visit the UMD Department of Social Work website.