Communication Associate: Public Relations
| Lori Melton |
lmelton@d.umn.edu
| (218) 726-8830
---
May 30, 2013
Andrea Schokker | Executive Vice Chancellor | Department of Academic Affairs | 218-726-7103 | vcaa@d.umn.edu
Gina Katzmark | Director | External Affairs | 218-726-6141| katzmark@d.umn.edu
UMD Announces New Associate Vice Chancellor for Enrollment and Institutional Effectiveness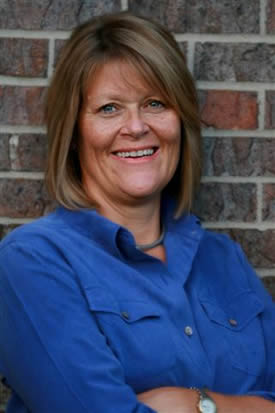 Dr. Monica Bruning

The University of Minnesota Duluth has selected Dr. Monica Bruning as the new associate vice chancellor for Enrollment and Institutional Effectiveness. "Dr. Bruning has led outstanding work in the area of increasing recruitment and retention of a diverse student population. I'm very excited to have her on board to help guide us in our efforts," said Andrea Schokker, UMD executive vice chancellor of Academic Affairs.

Bruning will lead the areas of Admissions, Registrar, Financial Aid, Students in Transition, Assessment/HLC, Strategic Enrollment Management, and Institutional Research. She begins her new role July 24.

"I look forward to joining the UMD family. During my interview, it became clear to me the needs of the position will draw upon my career experiences -- that's rewarding. And I will appreciate returning home to serve the citizens of my native Minnesota," said Bruning.

Bruning served as director of Admissions at Western State University and Montana Tech of the University of Montana early in her career. She then moved to Iowa State University where she served as the outreach/recruitment and talent expansion director for the College of Engineering.

In recent years, she has served as a senior research associate and faculty member at Iowa State and led a collaborative multimillion-dollar National Science Foundation longitudinal study to broaden STEM participation with Des Moines Area Community College.

Bruning has a Ph.D. in Educational Leadership and Policy Studies from Iowa State. She earned a Master's in Public Administration from the University of Colorado – Denver and a B.S. in Education from North Dakota State University. She is a graduate of Apple Valley High School in Apple Valley, Minn.