Communication Associate: Public Relations
| Lori Melton |
lmelton@d.umn.edu
| (218) 726-8830
---
October 31, 2012
Cheryl Reitan | Associate Director of External Affairs | 218 726-8996 | creitan@d.umn.edu
Tom Isbell | Professor, Department of Theatre | tisbell@d.umn.edu
World Premiere of UMD Professor's Play at the Kennedy Center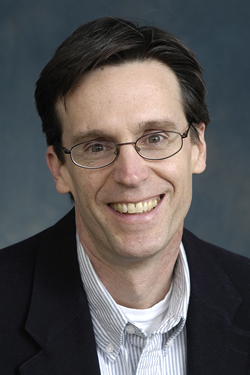 Tom Isbell

Tom Isbell, professor of theater at the University of Minnesota Duluth, has written the play, The Mostly True Adventures of Homer P. Figg, which will hold its world premiere at the Kennedy Center for the Arts in Washington, D.C. this November. The Kennedy Center commissioned Tom Isbell to write the adaptation from the Newbery Honor book by Rodman Philbrick, The show runs from November 17 to December 9, 2012.

Isbell returns to the Kennedy Center, where he wrote Teddy Roosevelt and the Treasure of Ursa Major and Teddy Roosevelt and the Ghostly Mistletoe, both directed by Gregg Henry with songs by political humorist Mark Russell. Other plays written by Isbell include: The Secret of the Talking Bird, The Odyssey, and Me & JFK. A graduate of the Yale School of Drama, Tom's acting credits include True Lies, The Abyss, 84 Charing Cross Road, Murder She Wrote, Coach, Golden Girls, Sisters, Columbo, and many more. His debut novel, The Prey, is scheduled to come out in winter, 2014, published by HarperCollins.

About the play: During the Civil War, a small 12 year old boy saves his older brother at the Battle of Gettysburg and then helps lead the Union to victory. Homer P. Figg doesn't always tell the whole truth — but from Maine to Pennsylvania, facing Union soldiers and Confederates, Underground Railroad workers to circus ring leaders, Homer tells any tale in order to save his brother.

Ticket information is available at www.kennedy-center.org or (800) 444-1324.