Communication Associate: Public Relations
| Lori Melton |
lmelton@d.umn.edu
| (218) 726-8830
---
November 6, 2012
Cheryl Reitan | Associate Director of External Affairs | 218 726-8996 | creitan@d.umn.edu
Lucy Kragness | Office of the Chancellor | 218 726-6176 | lkragnes@d.umn.edu
Former UMD Chancellor Martin to be awarded honorary fellowship by University of Worcester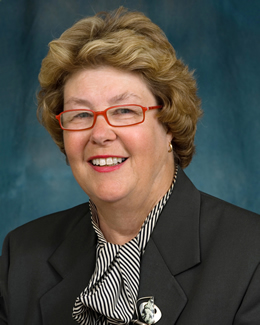 Kathryn A. Martin

In November 2012, the University of Worcester, Worcester, Worcestershire, England, will confer upon Kathryn A.Martin a Fellowship of the University and membership in the University of Worcester College of Fellows. The award will be presented in recognition of Martin's role in establishing the close and still developing relationship between Worcester and the University of Minnesota Duluth. Martin said, "I am deeply honored to receive this recognition. The award in part recognizes the outstanding work of our faculty and the enthusiasm of our students for international opportunities."

Fellowships of the University are awarded to persons who have either already made a significant contribution to the University, or whose current role provides opportunities for a fruitful relationship to develop. Fellows act as ambassadors for the University of Worcester, helping wherever possible to raise awareness of the University and its goals. Through the College of Fellows, which was established in 2007, Fellows are invited to major events and attend occasional meetings of the College.

The Fellowship will be conferred by the University of Worcester Vice Chancellor at award ceremonies to be held at Worcester Cathedral from November 6 to 9, 2012. The award will provide Martin with the opportunity to use her experience and expertise regarding development opportunities and to help further the University of Worcester's effort to engage with higher education in North America.