Communication Associate: Public Relations
| Lori Melton |
lmelton@d.umn.edu
| (218) 726-8830
---
November 2, 2012
Christiana Kapsner | UMD Public Relations Associate | 218 726-8830 | ckapsner@d.umn.edu
UMD CLA Development Director Appointed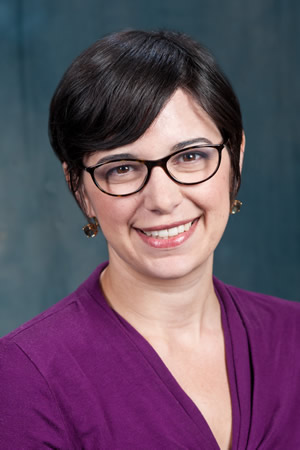 Jennifer Meyer

Jennifer Meyer has been named the new University of Minnesota Duluth Development Director for the College of Liberal Arts.

A lifelong Floridian, Meyer comes to UMD from Sarasota where she was the associate director of development for WUSF Public Media at the University of South Florida. While working under that title, she successfully completed a campaign to raise funds for a new broadcast and performance radio.

Meyer has a great love for the arts and previously worked for the Sarasota Film Festival and the Sarasota Opera. She graduated from Washington University in St. Louis with a degree in History and American Culture Studies, her MBA from the University of South Florida.

She and her husband Dirk and their two miniature schnauzers, Cosmo and Nugget, look forward to making Duluth their new home. She began her new role on October 29, 2012.