Communication Associate: Public Relations
| Lori Melton |
lmelton@d.umn.edu
| (218) 726-8830
---
September 8, 2011
Cheryl Reitan | Interim director | UMD Public Relations and Marketing | 218 726-8996 | creitan@d.umn.edu
Maija Morton | KUMD program director | 218 726-7181 | mmorton@kumd.org
KUMD 103.3 FM Features a Special Radio Panel Discussion on 9/11
"Reflections of 9/11"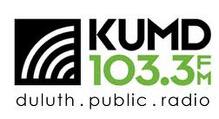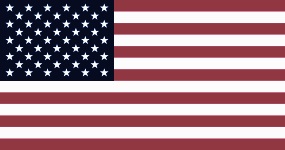 KUMD will host "Reflections on 9/11"

KUMD 103.3 FM will feature a special radio panel discussion "Reflections of 9/11" Friday, September 9 at 10 a.m.

The panel is hosted with KUMD Northland Morning show host Lisa Johnson. The guest panelists include Paula Pedersen from the UMD Psychology Department, Dan Martin from the UMD Sociology Department and Nik Hassan, from the Twin Ports Muslim Center. These experts shared their perspectives on how the tragedy of September 11 in 2001 changed our world forever.

An encore airing of "Reflections of 9/11" is scheduled for Sunday morning at 7:a.m. KUMD can be heard at 103.3FM or on-line at www.kumd.org.

MORE ABOUT "Reflections of 9-11"
"Reflections of 9-11" is a one-hour program hosted by KUMD's Lisa Johnson, commemorating the 10th Anniversary of the 9/11 attacks with a conversation about the impact on ourselves, our children, our country and our local communities since 2001.

This panel discussion includes UMD Sociology Professor Dan Martin, UMD Psychology Professor Paula Pedersen and Nik Hassan, UMD Professor and a member of the Islamic Center of the Twin Ports.

The panel discusses how our society has changed since the attacks, issues of tolerance and stereotypes, the patriot act, national and personal security, issues in the Muslim community worldwide and in America, the loss of life on 9/11 and over the last ten years, the mounting debt and the associated social costs, and much more.