Communication Associate: Public Relations
| Lori Melton |
lmelton@d.umn.edu
| (218) 726-8830
---
September 22, 2011
Cheryl Reitan | Interim director | UMD Public Relations and Marketing | 218 726-8996 | creitan@d.umn.edu
Kathy Heltzer | Instructor | UMD Department of Social Work | 218 726-8935 | kheltzer@d.umn.edu
Master of Social Work Award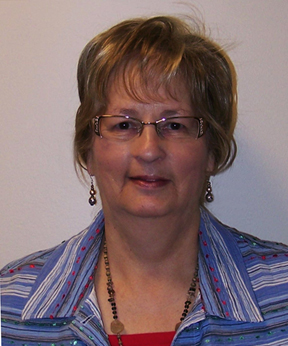 Julia Jaakola

The Master of Social Work (MSW) program at the University of Minnesota Duluth has announced that the recipient for the 2011 Outstanding Master of Social Work Field Supervisor and Civic Engagement Award is Julia "Bunny" Jaakola.

Jaakola was nominated by alumni and current Masters of Social Work students as an outstanding MSW Field Supervisor. She was honored at the annual Fall Field Supervisor Training Luncheon on Monday, September 19, 2011.

Jaakola began her career as a project director of a division within a Court Program for adolescents. She also wrote and implemented prevention curriculum for elementary students in Cloquet Public Schools. Since 1987, Jaakola has been employed by the Fond du Lac Reservation. She spent the first 16 years as a department coordinator, and in 2002 she transferred to the position of coordinator of program development. Since 2008, she has served as the Behavioral Health Department coordinator. Jaakola currently oversees the mental health and outpatient chemical treatment program.

Field supervisors who have demonstrated outstanding personal and professional civic engagement are eligible for the award. Examples of civic engagement include providing quality supervision to students completing their field placements, encouraging students' involvement in their communities both in their fieldwork and outside of field activities. The department seeks to recognize field supervisors who go above and beyond in their work with MSW students and in their communities.

"Each year, about 60 students provide over 25,000 hours of mostly volunteer service in field placements (intern) activities at local social service agencies," Melanie Shepard, MSW department head and professor said. "Forty-one American Indian students have received their MSW degrees since 1999. Bunny Jakola is one of those students."

The award was created as part of the department's civic engagement initiative to acknowledge and support the accomplishments of community leaders. Students noted Jaakola as a positive role-model in the social work field and described her as someone who has provided valuable life-long lessons and knowledge.

ABOUT UMD'S SOCIAL WORK PROGRAM
UMD's MSW program offers a curriculum that prepares students for practice in a variety of human services settings. Students develop knowledge and skills for clinical, administrative and community practice. The program is student-centered with an emphasis on individualized faculty-student interaction.

It is one of the select MSW programs in the nation that prepares students for "advanced generalist" practice, including working in clinical, administration, and community settings. The multi-racial and multi-gender faculty have expertise in serving culturally and socially diverse populations, and the program has strong connections with the American Indian community. Scholarship and educational opportunities for students focusing on child welfare practice are also offered.

FIELD PLACEMENTS
Every year 40-50 MSW students complete field placements at non-profit, community, tribal and governmental field sites primarily in Northern Minnesota and Wisconsin. All MSW students are required to complete between 480-960 hours in field. Field placements are a critical part of the MSW program, allowing students to demonstrate the social work skills and knowledge they have learned in the classroom. Students consistently rate field work as one of the most beneficial parts of the MSW curriculum. On average, 35 students a year graduate from the MSW program at UMD.