Communication Associate: Public Relations
| Lori Melton |
lmelton@d.umn.edu
| (218) 726-8830
---
October 4, 2011
Cheryl Reitan | Interim director | UMD Public Relations and Marketing | 218 726-8996 | creitan@d.umn.edu
Shane Courtland | Assistant professor | UMD Department of Philosophy | 218 726-6318 | scourtla@d.umn.edu
Director of the Center for Ethics and Public Policy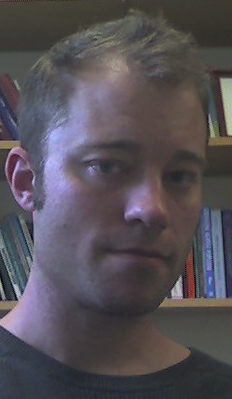 Shane Courtland

Shane Courtland, 2001 UMD alum and assistant professor of the Department of Philosophy, has been appointed director of the Center for Ethics and Public Policy. He is a member of the Bio-medical Ethics Committees at St. Luke's and at SMDC Health System.

Courtland received a Ph.D in Philosophy from Tulane University in August 2008. His current research is focused on political philosophy, ethical theory, and metaethics. His work has appeared in recent publications, including Pacific Philosophical Quarterly and Reason Papers, which is a peer-reviewed scholarly journal.

The Center for Ethics and Public Policy is housed in the UMD Department of Philosophy, and its mission is to promote "discussion and understanding of ethics and policy issues. The center fulfills its mission primarily through organizing public programs. The programs aim to be balanced and represent a diversity of views, especially through panel discussions involving the UMD and regional community."