Communication Associate: Public Relations
| Lori Melton |
lmelton@d.umn.edu
| (218) 726-8830
---
August 18, 2011
Cheryl Reitan | Interim director | UMD Public Relations and Marketing | 218 726-8996 | creitan@d.umn.edu
Lisa Pratt | Program Associate | UMD University Relations | 218 726-7164 | lpratt@d.umn.edu
UMD at the Twins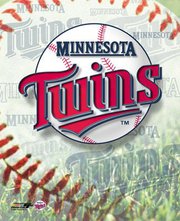 Minnesota Twins

Alumni, family and friends are welcome to attend a pregame party at Target Field on Wednesday, September 28, 20 11 at 5:30 p.m. The Minnesota Twins vs. Kansas City Royals game begins at 7:05 p.m.

Tickets are $26 each (no refunds - discounted rate)
Limit of 6 tickets per order
Seats are located in Sections T and U - Skyline Deck (Club level)
From 5:30 – game time, gather in the Captain Morgan Bar (2nd floor) to register for prizes at the UMD table, mingle with friends, and order beverages and food (Captain Morgan Bar and Town Ball Tavern are conveniently located near the UMD Alumni reserved section).

To reserve tickets with a credit card, call the UMD Alumni Office at 1-866-726-7164 between 8:30 am and 4:00 pm Monday through Friday.

Deadline to order is Monday, August 29 or until sold out.

For more information email alumni@d.umn.edu.