Communication Associate: Public Relations
| Lori Melton |
lmelton@d.umn.edu
| (218) 726-8830
---
April 25, 2011
Cheryl Reitan, Director, UMD Public Relations and Marketing 218 726-8996 creitan@d.umn.edu
Brian McInnes, Director, UMD Eni-gikendaasoyang Center for Indigenous Knowledge and Language Revitalization 218 726-7772 bmcinnes@d.umn.edu
UMD to Host the VI Minnesota Indigenous Language Symposium
The UMD Eni-gikendaasoyang Center for Indigenous Knowledge and Language Revitalization and the Grotto Foundation will host the sixth Minnesota Indigenous Language Symposium. The two-day event will be held at the Black Bear Resort and Casino on Monday, May 16, 7:30 a.m.-7 p.m. and Tuesday, May 17, 8:30 a.m.-5 p.m. The public is invited to attend and advance registration is required.

The theme for this year's symposium is "Weaving Indigenous Language Through Family, Education & Community" and will showcase the numerous programs taking place in communities to preserve language and culture.

"The symposium brings together members of the indigenous language community in the common goal of revitalizing and celebrating the first languages of this land," said Brian McInnes, director of Eni-gikendaasoyang. "The unique identities and worldviews of indigenous peoples are tied directly to their languages. Through sharing various program initiatives and methods in teaching and learning, participants leave more aware, inspired, and committed to the common goal of restoring the voices of indigenous communities."

During the two-day event, presentations and group sessions will be offered by a variety of language activists working to restore indigenous languages through immersion, master apprentice, higher education, curriculum and digital media programs.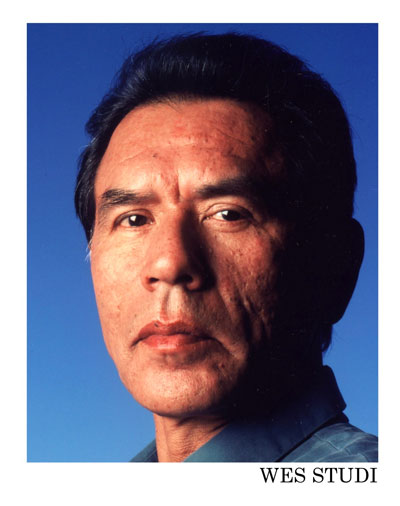 The keynote speaker on Monday, May 16, will be Cherokee tribe member Wes Studi—actor, language activist, and honorary board member with the Indigenous Language Institute that is a "national center to serve all tribes and individuals working to revitalize indigenous languages in the Americas."

On Tuesday, May 17, Elona Street-Stewart, a member of the Delaware-Nanticoke nation and current chair of the Saint Paul Public School Board of Education will be the keynote speaker. In 2001, she became the first American Indian to serve on an urban school district board in Minnesota.

For a complete schedule of speakers, events, and the registration form see Indigenous Language Symposium.

See Indigenous Language Institute for more information about the national center.