The UMD Labovitz School of Business and Economics invites everyone to attend a presentation of its Distinguished Speakers Series, featuring Scott Anderson, Ph.D., Director and Senior Economist at Wells Fargo, (and 1991 UMD graduate) speaking on
"Competing to Succeed: What it Takes to be Successful in the 21st Century".
UMD Weber Music Hall
Wednesday, October 20, 2010
11:00 a.m. – Noon
Free and open to the public
Refreshments will be served prior to the presentation, at 10:30 a.m. in the Weber Music Hall lobby.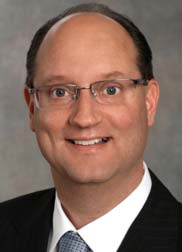 A UMD graduate, Scott Anderson is a director and senior economist at Wells Fargo with more than fifteen years of experience in the field of macroeconomics. Based in Minneapolis, he is responsible for the analysis and forecasting of international, national and regional economics trends.
Dr. Anderson was named one of the Top 10 Economic Forecasters in the United States for 2008 by USA Today. Before joining Wells Fargo as senior economist in 2001, he held positions at Moody's Economy.com in Philadelphia, and the International Monetary Fund in Washington, D.C.
Dr. Anderson provides daily analyses of U.S. economic releases and contributes to the Wells Fargo Economics' macroeconomic forecast. He authors the Wells Fargo California and Minnesota Outlook reports and contributes to both the Monthly Fixed Income Report and the Weekly Financial Market Strategies report. He also covers the economies of Japan, Singapore, South Korea and Taiwan.
He received his bachelor's degree in economics from UMD in 1991, and both his masters of philosophy in economics and his doctorate in economics from George Washington University.
To request disability accommodations, please contact Vicki Everett, at the UMD Labovitz School of Business and Economics, 726-7440. Interpreters can be requested at: http://www.d.umn.edu/access/Interpreter_Request.htm