Communication Associate: Public Relations
| Lori Melton |
lmelton@d.umn.edu
| (218) 726-8830
---
April 2, 2010
Susan Beasy Latto, Director, UMD Public Relations 218 726-8830 slatto@d.umn.edu
Deborah Petersen-Perlman, UMD Department of Communication 218 726-7528 or 726-6849
Ambassador Jakob Finci to Speak at
Baeumler-Kaplan Holocaust Commemoration Lecture
April 15
Jakob Finci, Ambassador from Bosnia/Herzegovina to Switzerland, will be the featured speaker at the Baeumler-Kaplan Holocaust Memorial Lecture on Thursday, April 15 at 4:30 p.m. in the Kirby Ballroom at UMD. The theme of this year's Baeumler-Kaplan Holocaust Commemoration is Jews and Muslims – More Than Co-Existence. Ambassador Finci will address this theme as he gives a personal account of the Bosnian War. In 1993, Ambassador Finci served as president of La Benevolencia, a Bosnian humanitarian organization, which provided aid to all citizens of Sarajevo and Bosnia Herzegovina on a non-sectarian basis.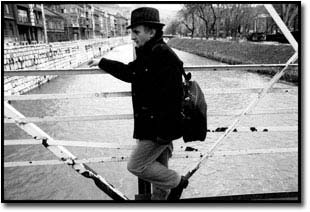 Ambassador Jakob Finci
Other events planned for the Bauemler-Kaplan Holocaust Commemoration, all of which address the theme Jews and Muslims – More than Co-Existence, include:
Thursday, April 8 at 12 noon in the Library 4th Floor Rotunda, An Historical Account: From the Holocaust to the Bosnian War, a brown bag presentation by Dr. Karl Bahm, Associate Professor of History, University of Wisconsin Superior.
Tuesday, April 13 at 7:00 p.m. in the Library 4th Floor Rotunda, an Alworth Institute Book Group Discussion of People of the Book, a fictional account of the creation and rescue of the Sarajevo Haggadah by Geraldine Brooks.
Thursday, April 15th at 12 noon in the Library 4th Floor Rotunda, The Sarajevo Haggadah: A Symbol of Interfaith Cooperation, a brown bag presentation, by Mrs. Leonore Baeumler, UMD Baeumler-Kaplan Holocaust Commemoration Committee and Dr. Deborah Petersen-Perlman, UMD Associate Professor of Communication.
The Baeumler Kaplan Holocaust Commemoration Program was established by Walter Baeumler, Goldie and Walter Eldot, and Mortrud Kaplan to insure that the lessons of the Holocaust could be disseminated to the public at large, and especially to young people, in the Twin Ports area. All events are free and open to the public.