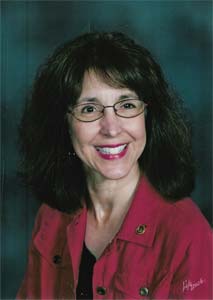 Dr. Ellen Kennedy, Interim Director of the Center for Holocaust and Genocide Studies at the University of Minnesota, will be the featured speaker at the Baeumler-Kaplan Holocaust Commemoration Lecture on Tuesday, April 21 at 5 p.m. in the Kirby Student Center Ballroom on the University of Minnesota Duluth (UMD) campus. Kennedy's talk, "Standing Up to the Nazis: Jews' Armed and Spiritual Resistance in the Vilna Ghetto", is the story of resistance to unimaginable Nazi oppression and brutality.
Resistance means doing something that's difficult or dangerous to protect one-self or others. Resistance can be spiritual, cultural, armed and violent or unarmed and defiant. Jews used all of these techniques of resistance in Vilna. Kennedy will also talk about how the ghetto acts of resistance serve as a call to action against situations of mass atrocities today.
The Baeumler Kaplan Holocaust Commemoration Program was established by Walter Baeumler, Goldie and Walter Eldot, and Mortrud Kaplan to insure that the lessons of the Holocaust could be disseminated to the public at large, and especially to young people, in the Twin Ports area. All events are free and the public is cordially invited.
Additional Events and Programs Include:
April 21---All Day
CAMP DARFUR, an interactive awareness and education event which examines Sudan's Darfur region and the humanitarian crisis of the genocide taking place there, will be set up all day on April 21, outdoors near the UMD Library entrance.
April 23---12 Noon
BROWN BAG LECTURE
Leonore Baeumler, originator of the Baeumler-Kaplan Holocaust Commemoration Lecture series, and Dr. Deborah Petersen-Perlman, chair of the Baeumler-Kaplan Holocaust Commemoration Committee, will give a brown bag presentation, "History is Not Enough: The Symbolic History of Nuremberg" on Thursday, April 23 at 12 noon, in the UMD Library Rotunda. Baeumler and Petersen-Perlman visited Nuremberg in the fall of 2008. They will discuss the ancient history of Nuremberg and how that affected the Nazis' idealized view of the city, and how the Nazis used that past for their own purposes in the 1930s and 1940s.
April 19---7:30 p.m.
FILM
The movie, "The Counterfeiters", will be presented by the UMD International Film Series on Sunday, April 19 at 7:30 p.m. in the UMD Weber Music Hall. This is the true story of the largest counterfeiting operation in history, set up by the Nazis in 1936. A discussion led by Baeumler-Kaplan committee members will follow the film.