Communication Associate: Public Relations
| Lori Melton |
lmelton@d.umn.edu
| (218) 726-8830
---
April 3, 2009
Susan Beasy Latto, Director, UMD Public Relations 218 726-8830 slatto@d.umn.edu
UMD's Susana Pelayo-Woodward Wins
U of M Human Rights and Social Justice Award
Susana Pelayo-Woodward, director of the UMD Office of Cultural Diversity has been named the 2009 winner of the Josie R. Johnson Human Rights and Social Justice Award for the University of Minnesota system.
Susana will officially receive the award at a celebration ceremony April 20 at 4:30p.m. at the University Campus Club on the University of Minnesota, Twin Cities campus.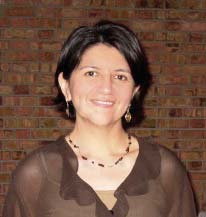 Ms Pelayo-Woodward has worked at UMD since 1992. She holds Bachelor of Arts degree in Political Science and International Studies, and a Masters Degree in Education from the University of Minnesota Duluth.
Her areas of study and interest include Feminist movements in Latin America; Latinos participation in education; and race, class and gender in the United States.
She teaches a variety of courses on Human Diversity;
Women, Race and Class; Latin American Women; Culture and Politics; Introduction to Women's Studies; and Women and Film.
In addition to her teaching, she oversees academic and cultural programming, and facilitates leadership development on the UMD campus. She also works in the Twin Ports community with diversity awareness and international educational programs.
She is the recipient of the City of Duluth, Peace Maker Award (1998), UMD Outstanding Service Award (1999), University of Minnesota President's Award for Outstanding Service (2002), UMD College of Liberal Arts Teaching Award (2004), and the UMD Commission on Women Linda M. Larson Women of the Year Award (2004). In 2007, she received the YWCA Women of Distinction Award.