Communication Associate: Public Relations
| Lori Melton |
lmelton@d.umn.edu
| (218) 726-8830
---
September 25, 2008
Susan Beasy Latto, Director, UMD Public Relations (218) 726-8830 slatto@d.umn.edu
Lawrence P. Johnson, Director of Development, Labovitz School of Business and Economics (218) 726-6696 lpjohnson@d.umn.edu
UMD Labovitz School of Business and Economics to Host

"Professor for a Day" Event

October 2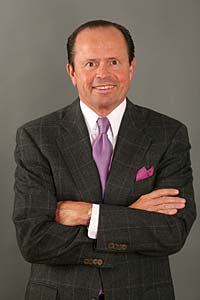 The UMD Labovitz School of Business and Economics will host its annual "Professor for a Day" lecture on October 2, at 11 a.m. in the UMD Weber Music Hall. The speaker will be 1972 UMD business graduate Craig P. Omtvedt, a financial executive from Fortune Brands, who will discuss the topic of "Managing One's Destiny: Achieving Success in Today's Corporate World."
The event is free and the public is cordially invited. Refreshments will be served at 10:30 a.m.
Mr. Omtvedt was voted one of "America's Best CFO's" in Institutional Investor magazine's 2008 poll of portfolio managers, analysts and investment professionals.
In his presentation Mr. Omtvedt will focus on his own rise to becoming CFO and Senior Vice President of a Fortune 500 company. Mr. Omtvedt has been at Fortune Brands' headquarters in Chicago for the past eighteen years. He oversees the company's treasury, real estate, insurance, accounting and financial reporting, tax, internal audit, public affairs, and investor relations functions. Mr. Omtvedt has considerable experience in restructuring and rationalizing the businesses of Fortune Brands and is well grounded in matters of Corporate Governance.
This is the ninth year of the popular "Professor for a Day" event, sponsored by the Labovitz School of Business and Economics.