University of Minnesota Duluth Awards


UMD Chancellor's Distinguished Research Award:
Faculty members who receive this award are honored for their excellence in research, scholarly contributions to their field and for their dedication to student research in education.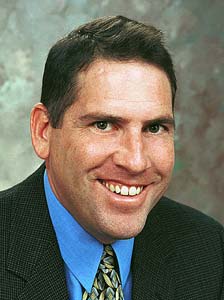 * Matthew Andrews, Professor, Biology
Dr. Andrews is a Professor and Head of the UMD Department of Biology, and is the Founding Director of Graduate Studies of the Integrated Biosciences graduate program. In 2000 Dr. Andrews began his faculty position at UMD, which included a joint appointment in the Department of Biochemistry and Molecular Biology at the University of Minnesota School of Medicine Duluth. His research on genes that control hibernation in mammals has resulted in funding from the U.S. Army Research Office (ARO), Defense Advanced Research Projects Agency (DARPA) and the National Institutes of Health (NIH). His work has prompted the Department of Defense to request his help organizing conferences and workshops on hibernation as it applies to human stasis including a DARPA workshop in 2000 on "Engineering Hypometabolic States in Humans: Applications of Lessons Derived from Natural Hibernation".
Professor Andrews has been active in the field of hibernation since 1995 and has used his background in molecular biology and protein-DNA interactions to identify genes that regulate mammalian hibernation. Since 2005 he has been involved in translational biomedical research applying the molecular biology of hibernation to the development of novel resuscitation fluids and a patented therapy for hemorrhagic shock.
He received his B.S. in Zoology from the University of Michigan in 1979, M.S. in Biology from Central Michigan University in 1981, and Ph.D. in Biochemistry at the Wayne State University School of Medicine in 1984. From 1984 to 1987 Dr. Andrews was a post-doctoral fellow in the laboratory of Donald D. Brown in the Department of Embryology at the Carnegie Institution of Washington. His service as a faculty member began as an Assistant and later Associate Professor of Genetics at North Carolina State University where he served from 1987 until coming to UMD in 2000.

Jean G. Blehart Distinguished Teaching Award:
This honor is given each year to a faculty member who has made contributions to the teaching mission of UMD that are of extraordinary quality.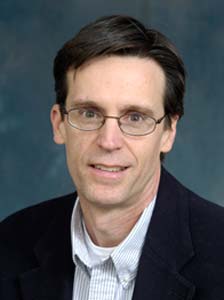 * Thomas Isbell, Professor, Theatre
Tom Isbell has been a member of the UMD Theatre faculty since 1994. He has taken two UMD productions to the Kennedy Center as part of the Kennedy Center American College Theater Festival; "Dear Finder" in 1999 (co-written with seven students), and "The Movie Game" in 2002 (written by UMD alum Adam Hummel). Professor Isbell's most recent play "Teddy Roosevelt and the Treasure of Ursa Major" opened at the Kennedy Center's Family Theatre in October 2006, and is currently on a four-month national tour that began in January 2008. Professor Isbell was awarded the Horace T. Morse Distinguished Teacher award in 2002, the highest undergraduate teaching honor given within the University of Minnesota system. His book, "Lessons: The Craft of Acting" was released in April 2006, published by Meriwether Press. A graduate of the Yale School of Drama, Isbell has spent his professional acting career appearing in theatre, film and television.

Albert Tezla Teacher/Scholar Award:
This award is given annually to a faculty member in the UMD College of Liberal Arts or the School of Fine Arts who has an exceptional and effective teaching style that emphasizes the worth of research in a learned discipline and the maturing impact scholarly activity has on the development of human attitudes and values.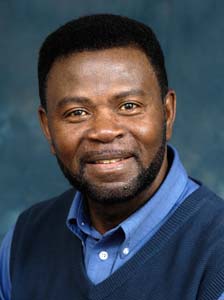 * John Arthur, Professor, Sociology-Anthropology
Professor Arthur joined the UMD Department of Sociology-Anthropology in 1993. As an active member of the University community, he headed the Department of Sociology-Anthropology from 2002 to 2005 and served as director with the Study Abroad Program in Birmingham in 2005-2006. Professor Arthur currently serves on several committees on-and-off campus, including many in the UMD College of Liberal Arts.
Professor Arthur's research interests include international criminology, criminal justice systems, African Studies, inequality, race and ethnic relations, and international migration studies. He is the recipient of multiple grants that have aided in his research publication with three books and two more in progress. Professor Arthur's most current book, "The African Diaspora in the United States and Europe: The Ghanaian Experience" was released this year by Ashgate Publishing Company, UK. Specializing in Criminology and Demography, Professor Arthur received his doctorate in Sociology from The Pennsylvania State University. He obtained his master's degree in Sociology from the University of New Brunswick, Canada, and bachelor's degree from the University of Science and Technology, Ghana, double majoring in Law and Sociology. Prior to his career at UMD, Professor Arthur was a faculty member at Augusta State University in Georgia.

UMD Outstanding Faculty Adviser Awards:
The Outstanding Faculty Adviser Award is given each year to UMD faculty members who have demonstrated outstanding service to their students.
* Alison Aune, Associate Professor of Art & Design, School of Fine Arts
* Kristelle Miller, Professor of Psychology, College of Education and Human Service Professions
* Jennifer Schultz, Assistant Professor of Economics, Labovitz School of Business and Economics
* Lyle Shannon, Instructor of Biology, Swenson College of Science and Engineering
* Eileen Zeitz, Professor of Foreign Languages & Literatures, College of Liberal Arts