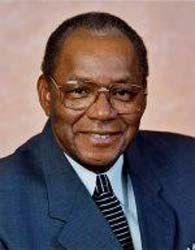 William Lucy
William Lucy, International Secretary-Treasurer of the 1.4 million-member American Federation of State, County and Municipal Employees (AFSCME), AFL-CIO will be the featured speaker at graduation ceremonies for the UMD Master of Advocacy and Political Leadership (MAPL) Program, Friday, May 16 at 12 noon in the UMD Kirby Student Center Ballroom.
Lucy was first elected AFSCME Secretary-Treasurer in May 1972 and was re-elected in June 2004 to another four-year term. He is the highest-ranking African American in the Labor movement. A member of the AFL-CIO Executive Council and vice president of the Maritime Trades Department and Department of Professional Employees, Mr. Lucy is recognized as an outstanding labor statesman among his peers.
About the UMD Master of Advocacy and Political Leadership (MAPL) Program:
Begun at UMD in September 2004, the MAPL Program (in the UMD College of Liberal Arts) is indeed unique, and is one of a very few of its kind in the United States. There are no other programs of this type in Minnesota. With an initial cohort group of 13 students, it now has 58 master's degree students from throughout Minnesota and Wisconsin.
Among the MAPL program graduates is University of Minnesota Board of Regents student member, Maureen Cisneros. Ms. Cisneros is the first UMD student to become a regent. She was awarded her degree in the UMD Master of Advocacy and Political Leadership program last spring.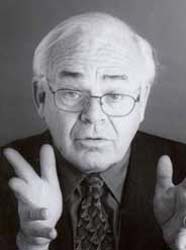 Wy Spano
Well-known political analyst and commentator, Wy Spano is founder and director of the program. Over many years, Mr. Spano has participated in, studied and written extensively about Minnesota's public life. He founded, and for 24 years, published and co-edited, the newsletter Politics in Minnesota, ending his involvement in February of 2005. Mr. Spano has been the most frequent guest on Minnesota's statewide public affairs TV program "Almanac," where he serves as a regular member of the show's political panel. He also provides frequent commentary and analysis for TV and print journalists, locally and nationally, speaking about Minnesota's political life.
According to Spano, the MAPL program meets every-other-week-end on the UMD campus and "focuses its coursework on providing students the intellectual capability to decide which policies they wish society to pursue--together with the skills to ethically and civilly advocate for those policies."
More about William Lucy:
For more than three decades, Lucy has been involved in international affairs. He was one of the founders of the Free South Africa Movement that launched the successful anti-apartheid campaign in the United States in the mid 1980s. He led an AFL-CIO delegation to South Africa to monitor the first democratic election. Lucy serves as vice-president of Public Services International, the world's largest union federation. He also serves on the boards of directors for the International Rescue Committee, Americans for Democratic Action and the Center for Policy Alternatives.
He is a founder and the president of the Coalition of Black Trade Unionists (CBTU), an organization of union leaders and rank-and-file members dedicated to the unique needs of African Americans and minority group workers. A civil engineer by trade, Lucy attended the University of California at Berkeley. A native of Memphis, he now lives in Washington, D.C.