Arctic Explorer Ann Bancroft to be Featured Speaker
and Receive Honorary Degree
UMD Baccalaureate Commencement Ceremonies are set for Saturday, May 17 at 12 noon at the Duluth Entertainment and Convention Center (DECC). This will be UMD's largest commencement ever with nearly 1,100 students and over 100 faculty members marching in the event.
Student speaker will be Melissa Klajda, a magna cum laude honors graduate in the College of Education and Human Service Professions from Stillwater, Minnesota. Ms. Klajda is receiving a bachelor of applied arts degree in teaching French.
World-famous Arctic explorer Ann Bancroft will present the commencement address. During the ceremonies Ms. Bancroft will also be awarded an honorary Doctor of Laws degree for public service by UMD Chancellor Kathryn A. Martin. The honorary degree is the highest award conferred by the University of Minnesota, recognizing individuals who have achieved acknowledged eminence in cultural affairs, in public service, or in a field of knowledge and scholarship.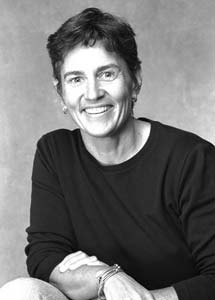 A Minnesota native (growing up in Mendota Heights), Ann Bancroft is the first woman in history to cross the ice to both the North and South Poles. She was a member of the historic Steger International Polar Expedition in 1986, and 15 years later she led the American Women's Expedition to the South Pole. Bancroft, who is dyslexic, has broken down many barriers and shattered female stereotypes. Through specialized educational curriculum and inspirational talks, Bancroft has passionately shared the struggles and joys of her explorations, serving as a powerful educator on lessons of teamwork, leadership, perseverance and global citizenship.
Last March Ms Bancroft was the inaugural speaker for the launch of the UMD Ben and Jean Overman Distinguished Speakers Lecture Series. In that speech, she shared her personal struggles with her learning disability as well as her artic expeditions with more than 600 community leaders and students.
An internationally known personality, Bancroft's expeditions have been followed by the BBC, CNN, National Public Radio, NBC Nightly News and NBC's Today show. She also has been featured in Time, People, USA Today, Ms., McCall's, Ladies Home Journal, Vogue, Good Housekeeping, Glamour, National Geographic, Outside, Sports Illustrated, Sports Illustrated for Kids and Sports Illustrated for Women, O, the Oprah Magazine and Time for Kids. Bancroft has been featured in the books "Remarkable Women of the Twentieth Century" and "Women of Courage". She was inducted into the National Women's Hall of Fame in 1997, and named Ms. magazine's "Woman of the Year" in 1987.
In an effort to extend her reach beyond her polar expeditions, she founded the Ann Bancroft Foundation in 1996. The goal of the Foundation is to honor and to encourage the achievements of girls and women in Minnesota. Each year, a girl and a woman are honored for their achievement and leadership, and an individual and an organization are honored for their support and encouragement. In 2001 Bancroft expanded her influence yet again with the initiation of the "Dare to Dream" Mini-Grant Program. Designed to give girls in grades 6 through 10 a start on realizing their dreams, the program has provided more than $210,000 in small grants to 570 girls.
The 50 year-old Bancroft is currently an instructor for Wilderness Inquiry, an organization which helps disabled and able-bodied individuals enjoy the wilderness year-round. She is actively involved with many other organizations, including the Special Olympics, the MS Society, the Literacy Campaign, and the Learning Disabled Association. She lives in Scandia, Minnesota.
For more information on the Ann Bancroft Foundation please see
http://www.annbancroftfoundation.org/