Featured Speaker is
Political Analyst--Wy Spano
UMD graduate student commencement ceremonies are set for Thursday, May 10 at 7 p.m. in the UMD Romano Gym. Advanced degrees will be awarded to 150 students.
Among those receiving degrees will be new University of Minnesota Board of Regents student member, Maureen Cisneros. Ms. Cisneros is the first UMD student to become a regent. She will be awarded her degree in the UMD Master of Advocacy and Political Leadership (MAPL) Program. Begun at UMD in 2004, the MAPL Program is unique, and is one of a very few of its kind in the United States. There are no other programs of this type in Minnesota.
Featured speaker for the event will be Wyman (Wy) L. Spano, director of the UMD Master of Advocacy and Political Leadership (MAPL) program in the College of Liberal Arts. As noted above, the program began in September 2004 with 13 students, and it now has 58 master's degree students from throughout Minnesota and Wisconsin. The weekend program focuses its coursework on providing students the intellectual capability to decide which policies they wish society to pursue--together with the skills to ethically and civilly advocate for those policies.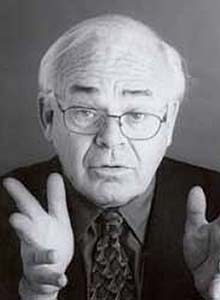 Before joining UMD, Wy Spano participated in, studied and wrote extensively about Minnesota's public life. He began as a lobbyist at the Minnesota Capitol in 1979 representing government and nonprofit organizations. He founded, and for 24 years, published and co-edited, the newsletter Politics in Minnesota, ending his involvement in February of 2005.
Mr. Spano has been the most frequent guest on Minnesota's statewide public affairs TV program "Almanac," where he serves as a regular member of the show's political panel. He also provides frequent commentary and analysis for TV and print journalists, locally and nationally, speaking about Minnesota's political life. He is a co-author of the textbook Minnesota Politics and Government, published in December 1999 by the University of Nebraska press. He was also a contributor to the book Minnesota Real and Imagined: Essays on the State and Its Culture, published by the Minnesota Historical Society Press in 2000.
Mr. Spano holds a master's degree from the Eagleton Institute of Practical Politics at Rutgers University in New Brunswick, N.J. He has completed his coursework and preliminary exams for a Ph.D. in political science from the University of Minnesota Twin Cities, with his thesis slated to be a political biography of Paul Wellstone. Spano is married to Marcia Avner, Public Policy Director of the Minnesota Council of Nonprofits, who also directs the Nonprofit Advocacy concentration in the MAPL program. They have five children and six grandchildren.