Honorary Degrees to be Awarded to
Beatrice Ojakangas
and
David Salmela
UMD Baccalaureate Commencement Ceremony is set for Saturday, May 12 at 12 noon at the Duluth Entertainment and Convention Center (DECC). Over 1,000 graduates will march, along with over 100 UMD faculty members, making this one of UMD's largest commencement ceremonies ever.
During the ceremony, two honorary degrees will be presented by UMD Chancellor Kathryn A. Martin and Dr. Anthony Baraga, chair, University of Minnesota Board of Regents. An honorary Doctor of Humane Letters for cultural contributions will be awarded to two prominent Duluthians who have achieved international recognition for their talents-cookbook author Beatrice Ojakangas and architect David Salmela.
The honorary degree is the highest award conferred by the University of Minnesota, recognizing individuals who have achieved acknowledged eminence in cultural affairs, in public service, or in a field of knowledge and scholarship.
"UMD is very proud to present these welldeserved honors to Beatrice Ojakangas and David Salmela," said UMD Chancellor Kathryn A. Martin. "Their respective work has added significant civic, cultural and historic enrichment to our community and our country-as well as to other nations. They have used their exceptional talents to impart knowledge, tradition and enjoyment to others."
Ms. Ojakangas and Mr. Salmela will each present acceptance remarks during the ceremony.
Student speaker will be Kristin Zinsmaster, a summa cum laude honors graduate in the UMD College of Liberal Arts, from Hurley, Wisconsin. Ms. Zinsmaster is a criminology major with minors in political science and history.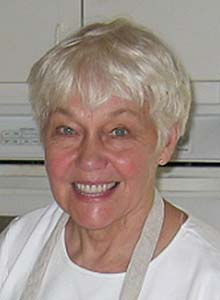 About Beatrice Ojakangas:
A 1956 UMD graduate, Beatrice Ojakangas is an awardwinning culinary professional and author whose outstanding 40year career has focused on preserving the cultural traditions and history of Scandinavian cooking.
Ms. Ojakangas has published more than 25 cookbooks and has been an editorial contributor to many national publications including Bon Appetit, Family Circle, Redbook and Woman's Day. Her first book "The Finnish Cookbook", published in 1964, has been recognized as the definitive source on Finnish cooking in both the United States and Finland. The book is currently in its 30th printing.
In 2005, her book, "The Great Scandinavian Baking Book", was inducted into the KitchenAid Cookbook Hall of Fame from the James Beard Foundation. The honor also cited her long list of published cookbooks. A James Beard Foundation Award is the highest industry honor awarded to a culinary professional.
She has appeared on major television shows, including "Martha Stewart Living", "Good Morning America", and "Baking with Julia Child", and has shared her culinary expertise in developing recipes for major food companies such as Pillsbury, Louis Kemp Foods and Chun King. A native of Floodwood, Minnesota, Ms. Ojakangas received the UMD Distinguished Alumni Award in 1987.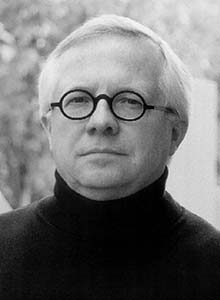 About David Salmela:
David Salmela is an internationally renowned architect who designs modern homes and buildings that draw upon Minnesota's Scandinavian culture, his own FinnishAmerican roots, and the region's rugged, diverse landscape. He has become one of the most awarded architects in Minnesota with more than 30 state and national design awards including the Honor Award from the national American Institute of Architects-the highest professional distinction.
In 2002 he was elevated into the prestigious College of Fellows of the American Institute of Architects. Out of a total membership of nearly 74,000, there are fewer than 2,500 named to the College of Fellows. All this, yet he never attended architecture school, having become licensed at a time when work experiencein this case with engineers, builders and architects-could substitute for formal education.
Mr. Salmela has been published more than 100 times in European as well as American books, magazines and newspapers. He has served on national juries and presented lectures at schools across the country. A selfdescribed modernist, he routinely creates sophisticated houses that blend his own preference for minimalism with a talent for creating domestic comfort and stunning beauty.
Thomas Fisher, dean of the College of Design at the University of Minnesota and author of the 2005 book, "Salmela, Architect", said this: "I can attest to the importance of his work on the international architectural profession. His work has shown how architecture can mediate between local and global cultures. Very few architects have managed to link these two forces as effectively as David has. That he has done so, and received so much international attention, from his small office in Duluth, demonstrates the power and impressiveness of his accomplishment."
In honor of their strong connection to Finland, Ms. Ojakangas and Mr. Salmela are the cochairs of the international FinnFest USA event to be held in Duluth in July 2008, with over 7,000 Finns and friends expected to attend.