Communication Associate: Public Relations
| Lori Melton |
lmelton@d.umn.edu
| (218) 726-8830
---
April 4, 2007
Susan Beasy Latto, Director, UMD Public Relations 218 726-8830 slatto@d.umn.edu
Vice Chancellor Bruce Gildseth, Academic Support and Student Life 218 726-8501 bgildse1@d.umn.edu
UMD Announces Appointment of Vice Chancellor for Academic Support and Student Life
UMD Chancellor Kathryn A. Martin has announced the appointment of Dr. Randy E. Hyman to the position of Vice Chancellor for Academic Support and Student Life, effective July 1.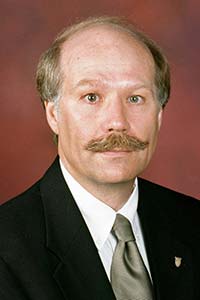 Dr. Hyman will succeed Dr. Bruce Gildseth, who is retiring after 30 years of service as Vice Chancellor for Academic Support and Student Life at UMD.
Immediately prior to coming to UMD, Dr. Hyman served as Associate Dean for Student Affairs and Director of the Graduate Program for Student Affairs Administration in Higher Education at Ball State University, Muncie, Indiana.
As associate dean at Ball State University, Dr. Hyman oversaw all administrative, personnel and management functions for Student Services within the Division of Student Affairs and Enrollment Management. He also led campus and community initiatives in support of student health and safety, and was the primary university liaison working with off-campus student issues and concerns. As director of the Student Affairs Administration Graduate Program, Dr. Hyman administered the areas of recruitment, admission, assistantship assignment, curriculum review and evaluation. From 2001-2005 he also served as Associate Vice President for Student Services and Dean of Students. He was Associate Vice President for Student Affairs from 1989-2001.
Dr. Hyman received his Ph.D. in Higher Education Administration from the University of Florida, Gainesville and a Master of Education Degree in Student Personnel Services in Higher Education from the University of Vermont, Burlington.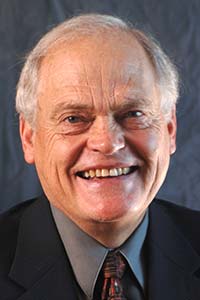 About retiring Vice Chancellor Bruce Gildseth:
Dr. Gildseth began his career at UMD in 1977 and has served under three chancellors. He has directed the areas of student academic support and student life, as well as enrollment and recruitment for UMD. During his tenure, UMD enrollment has grown from 6,500 students to the current total of 11,200. He headed up a staff of 120 persons involving 15 different units and departments.
Working to attain the highest quality service standard in higher education, Dr Gildseth has led UMD's work with the Minnesota Council for Quality for the past decade, earning the Council's "Minnesota Gold Award". The award was given to UMD for high quality service in higher education "in the support of students in their academic life, in preparation for lifelong learning, and in accomplishing their goals of graduation and successful and rewarding careers."
Dr. Gildseth will serve on special assignment in the chancellor's office for the next school year to continue his leadership of the UMD Campus Retention Initiative.