Communication Associate: Public Relations
| Lori Melton |
lmelton@d.umn.edu
| (218) 726-8830
---
May 1, 2006
Susan Beasy Latto, Director, UMD Public Relations 218 726-8830 slatto@d.umn.edu
Carol Wolosz, Program Coordinator, Office of Transportation Programs 218 726-7446 cwolosz@d.umn.edu
UMD Office of Transportation Research Programs
Names Director
Dr. Eil Kwon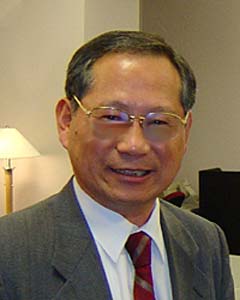 With the expansion of the UMD research programs in the field of transportation, a full-time director has been hired to lead the research efforts. Dr. Eil Kwon has been named director of the UMD Office of Transportation Research Programs.
In 2000, Dr. Kwon was a 3M McKnight Visiting Professor in the UMD Electrical and Computer Engineering Department. During his appointment, he helped lay the groundwork for the establishment of the Northland Advanced Transportation Systems Research Laboratories (NATSRL).
Dr. Kwon now returns to UMD from the Minnesota Department of Transportation's (Mn/DOT) Office of Traffic Safety and Operations, where he served as the Director of Traffic Research. While working for Mn/DOT, Dr. Kwon also served on the NATSRL Advisory Board where he assisted in the selection process for UMD's transportation research projects.
In his new position, Dr. Kwon will also be the director for NATSRL and serve as UMD's co-director for the Great Lakes Maritime Research Institute (GLMRI). With his extensive background, he will be a leader in the expansion of UMD's on-going program in transportation research.
The Office of Transportation Research Programs is located within the UMD College of Science and Engineering.