Communication Associate: Public Relations
| Lori Melton |
lmelton@d.umn.edu
| (218) 726-8830
---
June 28, 2006
Susan Beasy Latto, Director, UMD Public Relations 218 726-8830 slatto@d.umn.edu
Aydin Y. Durgunoglu, Professor and Head, UMD Department of Psychology 218 726-6885 adurguno@d.umn.edu
UMD Professor's Work with International Literacy Team
Wins UNESCO Literacy Prize

Mother Child Education Foundation in Turkey
Cited for Outstanding Work
One of two UNESCO King Sejong Literacy Prizes (awarded each year to recognize outstanding, effective programs helping to fight illiteracy in countries around the world) has been awarded to the Mother Child Education Foundation in Turkey.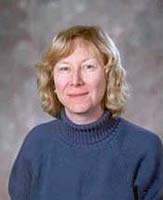 UMD Psychology Professor Aydin Durgunoglu was a part of an international team which developed this literacy program, wrote the curriculum, and continues to teach, and conduct the on-going program evaluation process. Professor Durgunolgu will travel from Duluth to Turkey in mid-July to update and revise the Education Foundation.
The Mother Child Education Foundation has been implemented in 18 provinces and has reached over 60,000 Turkish people in the last ten years of its existence.
In presenting the award this June, UNESCO described the Mother-Child Education Foundation in Turkey, this way:
One of the two UNESCO King Sejong Literacy Prizes goes to the Mother Child Education Foundation (Turkey) for its contribution not only to literacy but to increasing women's self-confidence, independence and participation in decision-making processes. It has also contributed to raising women's political awareness and status within the family as well as improving their ability to support their children's education and development. The Foundation has carried out a comprehensive assessment of current literacy methodology and developed strategies to design a programme mainly targeting underprivileged girls and women. It also developed a wide range of educational material for its work which also benefits a number of male participants, particularly Turkish army conscripts. A Women's Support Component focusing on women's rights, health and hygiene, communication and child development is also part of the programme.