Department Head
Dr. Elizabeth Minor
Office: 246A Chem, 211 RLB
E-mail: eminor@d.umn.edu
Phone: 218-726-8056, 218-726-7097
Assistant Head
Dr. Steve Berry
Office: 152C SSB
E-mail: smberry@d.umn.edu
Phone: 218-726-7087
Executive Secretary
Ms. Dawna Carlberg
Office: 246 Chem
E-mail: dcarlber@d.umn.edu
Phone: 218-726-7979
Welcome to the Department of
Chemistry and Biochemistry
The Department offers Baccalaureate degrees in both Chemistry and Biochemistry and Molecular Biology to undergraduate students. At the graduate level, the Department offers Master's (MS) degrees in Chemistry. Upon graduation, our students are equipped with the knowledge, expertise and personal skills to make a significant and positive impact in the field and benefit their communities at the state, regional, and national levels.
The department is also committed to promoting the professional development of its faculty through active research, scholarship, networking opportunities, and mentoring. The expertise of our faculty spans a wide range of disciplines such as analytical, environmental, inorganic and organic chemistry, physical chemistry, biophysics, biochemistry, geochemistry and other specialties of study.
News and Events
It's here!! The 2017 Transitions Newsletter (pdf)!! We hope you enjoy our latest issue.
In Memorium: J.C. (Charlie) Nichol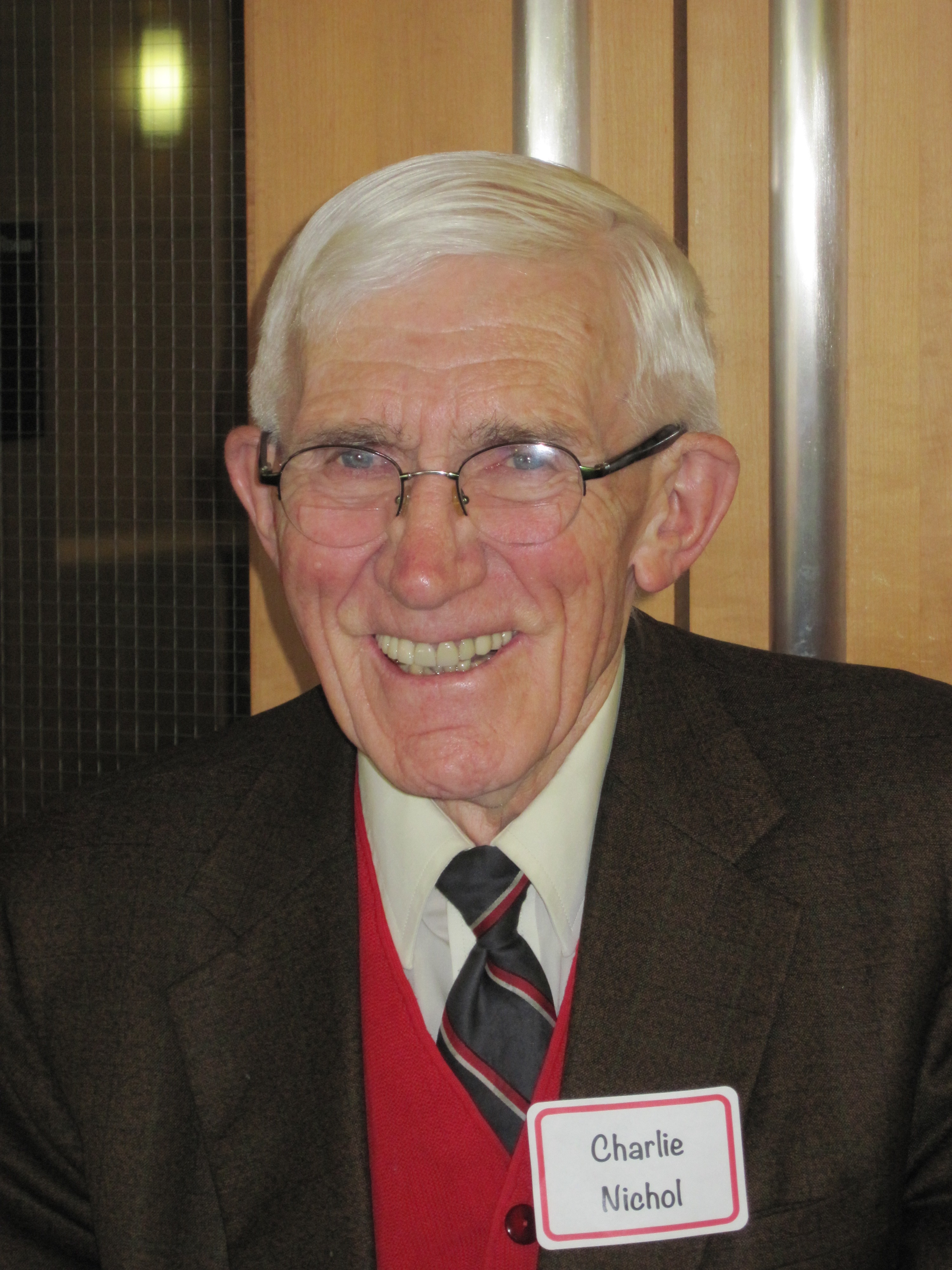 On June 20, 2017, UMD and especially this department, lost a remarkable individual, Professor Emeritus J.C. (Charlie) Nichol. Charlie grew up near Edmonton, Alberta, earned B.Sci. and M.S. degrees from the U. of Alberta, and a Ph.D. in physical chemistry at the U. of Wisconsin (Madison). His first teaching position was at Willamette U. (Salem, OR) in 1949 and in 1957, he was recruited to UMD to help change UMD from a teacher-training institution to one with a wider range of research activities. Charlie was the first of the new faculty hired to transform the Chemistry Department into the modern department that it is today.
Charlie was the ultimate faculty member; he was a true scholar, a passionate and concerned classroom teacher, and a wise and caring mentor. All of us, faculty, students, and graduates of the UMD Chemistry and Biochemistry Dept were blessed to have worked with and learned from such a truly outstanding human being. We will greatly miss him.
James. C. Nichol: Instructor, Research Advisor, Colleague, Mentor, Friend by Larry C. Thompson
James C. Nichol Obituary, Duluth News Tribune, June 2017
150 New Senior Members Elected to 2017 SPIE
Dr. Erin Sheets, UMD Department of Chemistry & Biochemistry, has been selected as a Senior Member to SPIE (International Society for Optics and Photonics) for her achievements in integrated microscopy, spectroscopy, optical trapping and tracking platforms.
Senior members are Members of distinction who will be honored for their professional experience, their active involvement with the otics community and SPIE, and/or significant performance that sets them apart from their peers. While similar in some ways to the Society's Fellows Program, Senior Member recognition is a separate category that will be more accessible to active Members earlier in their careers, as well as other Members in a broader constituency.
CAMS Groundbreaking
University of Minnesota system leadership and UMD's community partners, students, staff and faculty jumpstarted construction of the Chemistry and Advanced Materials Science (CAMS) building with a groundbreaking ceremony on Tuesday, July 11, 2017 at 11 a.m. The event took place at the future site of CAMS, the Maroon Lot B parking lot, across from the Darland Administration Building, 1049 University Drive.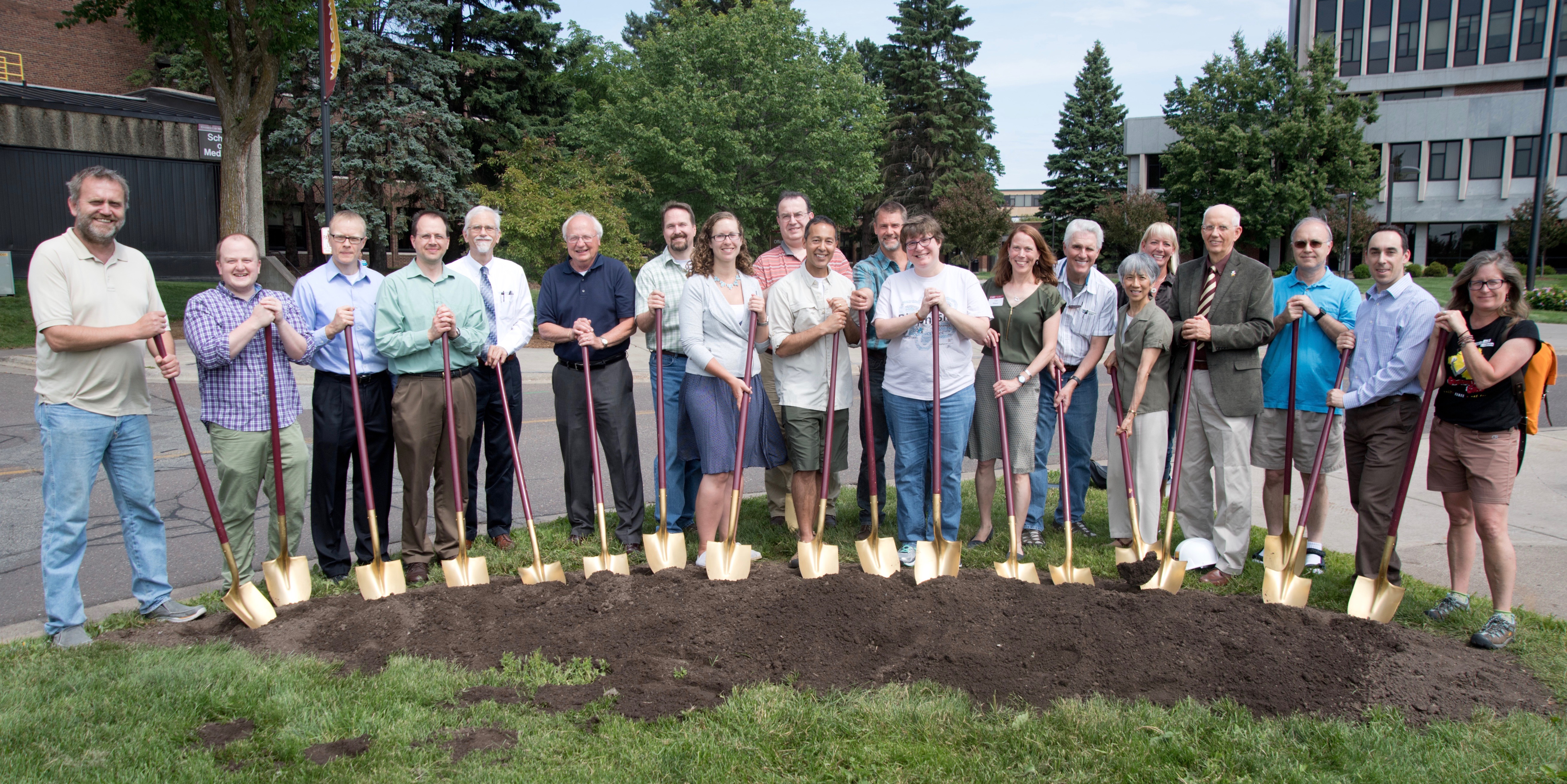 View the CAMS Groundbreaking video HERE.
Pathways Guides the Way
In one two-hour lab session, Binh Bui's career path took a significant turn. Read the full story HERE!!
Keeping Women on the STEM Track
Akquaa Anye, a biochemistry major and pre-med, is working with faculty members to develop a plan to keep women and underrepresented groups in STEM Fields. Read the full story HERE.
Facing the Challenges of Our Water Resources
Large Lakes Observatory graduate researchers tackle water quality issues faced by area communitie. Read the full story HERE.
Congratulations Faith Murphy!!
Undergraduate Chemistry & Biochemistry Department Senior, Faith Murphy, received the Minnesota Chromatography Forum Undergraduate Award (info on award here) for her Summer 2017 research! Way to go, Faith!

Pictured above: Dr. Melissa Maurer-Jones (UMD Assistant Professor), Faith Murphy (UMD Senior), and Dr. Tony Bogerding (UMD Alum).
Speaking in Siberia: Professor Viktor V. Zhdankin joined colleagues from across the world at an International Green Chemistry Seminar.
Bilin Tsai Honored
Professor Tsai has received the U of M President's Award for Outstanding Service. Read her full story here.