news
The Department of Biology is Hiring Instructors
The Department of Biology at the University of Minnesota Duluth invites applications for two non-tenure-track faculty positions beginning August 2016. Both positions are 2-year contracts, renewable upon satisfactory performance. Successful candidates will have demonstrated excellence in teaching some combination of the following areas: general biology, non-majors biology, cell and molecular biology; human anatomy, human physiology, animal diversity/zoology. Please see the job listing for more details and here to apply (search job requisition 306602).
What's in Your Backpack
"I got the best of both worlds: working with animals and being in the lab," says Madole, who's applying for graduate programs in veterinary medicine. "Without BURST, I wouldn't be as confident as a person or in what I'm doing with my life." (more)
Visit the BURST website.
Arrowhead Award Given to Pre-Dental Club
The Pre-Dental Club officers (from L to R: William Elliot, Taylor White, Nicole Spenningsby, Jasmin Mellesmoen, and not pictured Ashley Hinsch) have won the UMD Arrowhead Award for exe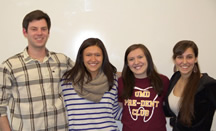 mplary service to an organization. The club provides activities and resources for students interested in dentistry. Past activities include guest speakers, visits to dental offices and labs, volunteer and career shadowing, informational sessions and tips on applying to dental schools, and learning and practicing dental techniques like suturing. Students interested in doing the Pre-Dental Club should contact club president Nicole Spenningsby.
Emily Heald, Department of Biology GTA, has won the UMD Bulldog Award
Emily Heald, a Department of Biology graduate teaching assistant, has won the University-wide Bulldog Award. The Bulldog Award is awarded to graduate students who have served in at least one area where outstanding service has positively affected the University community. Emily contributes to the department and University by promoting diversity, fostering a sense of community through outreach, and her interactions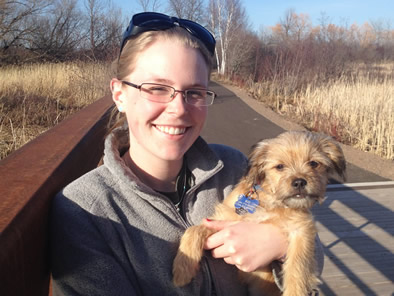 with students. Outside of the University Emily is an active member of NWIS (Northwoods Women in Science), the outreach coordinator for the Crystal Lake Mixing Project, and holds an Assistant Scientist position with the Shipboard Science Program through Minnesota Sea Grant that works to allow K-12 educators to participate in Lake Superior sampling, analysis, and reporting. Within the department Emily is the head graduate teaching assistant for General Biology II where she designs and implements new educational materials and instructs her fellow teaching assistants in proper teaching techniques. Congratulations Emily!
UMD Lab Helps to Genetically Identify Community Apple Trees in Northern Minnesota
Undergraduate student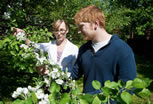 Marshall Wedger and assistant professor Briana Gross collected and genetically identified apple tree leaves from the North Shore to gain a better understanding of the genetic makeup and history of the apple trees that grow in Northern Minnesota. Read More
Researchers Discover Siscowet Have Spectacular Vision
Using low-light cameras ad tanks that simulate the depths of Lake Superior, integrated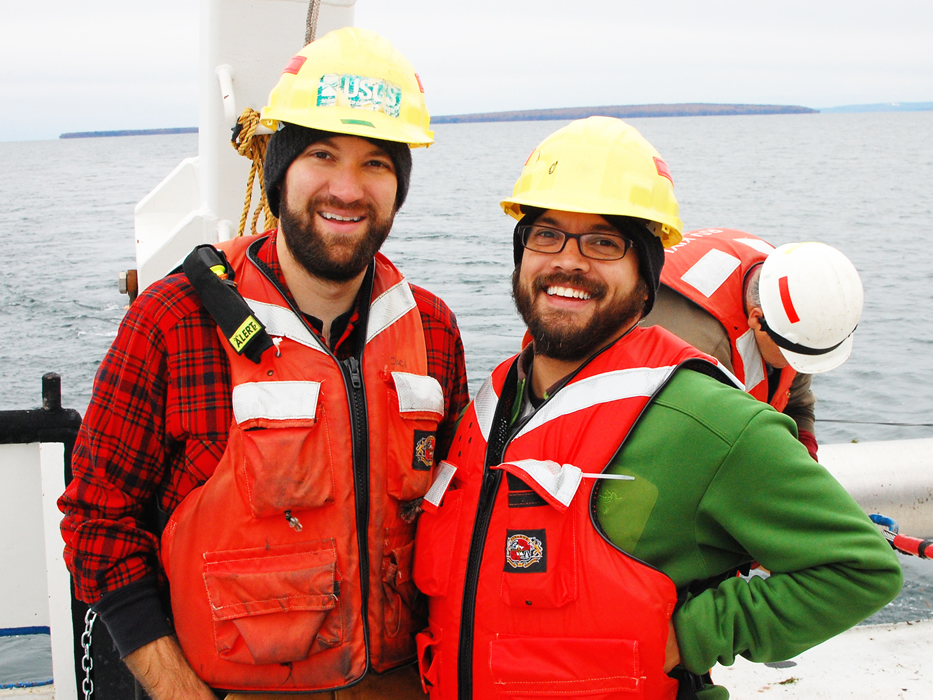 biosciences graduate student Trevor Keyler and cell and molecular biology undergraduate Lee Austin are shedding light on the pitch-black hunting conditions of Lake Superior's siscowet population. They, along with their graduate advisors, turned lab space in the Swenson Science Building Research Wing into a dark room, erecting tanks to store research subjects and blue/green LED lights to simulate the spectrum and quantity of light available in the depths of the lake to observe and study the hunting abilities of the siscowet. Read More